BRİTNEY SPEARS KİMDİR?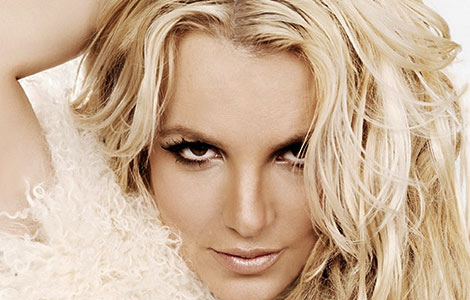 Britney Spears
Dünyaca ünlü sanatçı Britney Spears 2 Aralık 1981'de ABD'nin Mississippi eyaletinde doğmuştur. Spears, Amerikan pop müzik şanatçısı, dansçı ve en aynı zamanda bir de sinema oyuncusudur. Birçok başarıya imza atan Britney Spears tüm dünyanın en çok dinlenen sanatçıları arasında listelerin en üst sıralarına yerleşmiştir. Bu başarısı onu 2009 yılında 21. yüzyılın en iyi kadın sanatçısı olarak Guiness Rekorlar Kitabına geçirdi. Şarkıcı, 2006 yılının verilerine göre en zengin ünlüler arasında 9. sıradadır. Özellikle 90'ların sonuna damgasını vuran Britney Spears baby one more time adlı şarkısıyla 1999 yılında çıkış yaptı ve zirveye oturdu. Bu şarkıyla en iyi şarkı dalında MTV Avrupa Müzik Ödülü'nün sahibi oldu. Genç yaşta ünlenen Spears 2004'de Kevin Federline ile evlendi ve 2 çocuk sahibi oldu. 2007'de boşandıktan sonra bunalımlı hayatıyla adından oldukça söz ettirdi. Şarkıcı kendisi gibi dünyaca ünlü olan Justin Timberlake ile 4 yıl beraberlik yaşamıştı. Canlı yayında Madonna ile öpüşerek tüm basında dikkatleri üzerine çekmeyi de başarmıştı.
2001 yılında çıkardığı "I Love Rock'n Roll" şarkısı Spears için büyük bir başarısızlık oldu. Bu şarkıyla listelerin üst sıralarına yerleşememiştir. Birçok albümü ve ödülü bulunan şarkıcı, 2003'te "In The Zone" albümünü çıkardı. Britney Spears toxic adlı şarkısıyla aynı yıl en iyi dans parçası dalında Grammy Ödülü'nü kazanmış oldu. 2003 yılında Madonna ile düet yaptıkları Me Against The Music adlı şarkı oldukça ses getirdi. 2011 yılında 3 adında çıkardığı şarkıyla sesinden yine oldukça söz ettirdi. 2013 yılında Şirinler filmi içinde şarkı seslendiren Spears birçok filmde de adını duyurdu. Britney Spears work bitch adlı çıkış parçasıyla 2013 yılında çıkardığı 8. albümü olan Britney Jean'in adını duyurdu. Britney Spears make me şarkısını 2016'da duyurdu ve Glory isimli 9. albümünü tanıttı.
Britney Spears dinle diye aratarak internetten birçok ses getiren şarkılarını dinlemeniz mümkün. Britney Spears şarkıları arasından dünyada en çok ses getirenlere Oops I Did Again, circus, Womanizer, Boys, Crazy gibi örnekler verilebilir.
Britney Spears Şarkıları Albümleri:
Glory (Deluxe Version) (2016), Make Me...(feat. G-Eazy) - Single (2016), Glory (Deluxe Version) (2016), Britney Jean (Deluxe Version) (2013), Work B**ch - Single (2013), The Essential Britney Spears (2013), Femme Fatale (2011), Britney - The Singles Collection (Deluxe Version) [Remastered] (2009), Circus (2008), Blackout (2007), Greatest Hits: My Prerogative (2004), ...Baby One More Time (Deluxe Version) (2003), In the Zone (2003)